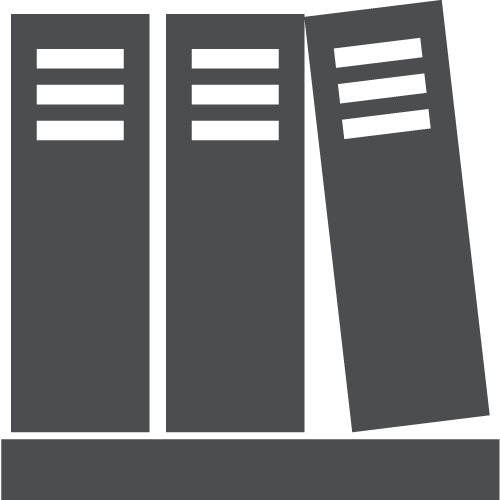 Instrument User Guides
Back to Instrument User Guides
Back to Applications
Back to Knowledgebase Home
WaveDriver 200 Bipotentiostat/Galvanostat with EIS User Guide
Last Updated: 5/30/19 by Neil Spinner
Download as PDF
1Preface
1.1Scope
1.2Copyright
This publication may not be reproduced or transmitted in any form, electronic or mechanical, including photocopying, recording, storing in an information retrieval system, or translating, in whole or in part, without the prior written consent of Pine Research Instrumentation, Inc.
1.3Trademarks
1.4Use Limitation
The WaveDriver 200 instrument is not designed for use in experiments involving human subjects and/or the use of electrodes inside or on the surface of the human body.
Any use of this instrument other than its intended purpose is prohibited.
1.5Harmful or Corrosive Substances
The operator of the WaveDriver 200 should have prior experience working in a chemical laboratory and knowledge of the safety issues associated with working in chemical laboratory.  Electrochemical experiments may involve the use of harmful or corrosive substances, and the operator should wear personal protective equipment while working with these substances.  At a minimum, the operator should wear the following items to avoid contact with harmful or corrosive substances:
Eye protection (safety goggles, face shield, etc.)
Laboratory coat (flame resistant and solvent resistant)
Solvent-resistant gloves
Closed-toe shoes
Protection des yeux (lunettes de sécurité, masque de protection facial, ect.)
Blouse de laboratoire (résistante au feu et résistante aux solvants)
Gants de protection résistants aux solvants
Chaussures fermées
1.6Service and Warranty Information
If the WaveDriver 200 system or one of its components or accessories must be returned to the factory for service, please contact Technical Service (see above) to obtain a Return Material Authorization (RMA) form.  Include a copy of this RMA form in each shipping carton and ship the cartons to the Factory Return Service Address (below).
1.7Instrument Markings
Labels located on the back panel of each individual WaveDriver 200 include information about the make, model, and serial number of the instrument.  These labels also indicate any certifications or independent testing agency marks which pertain to the instrument (see Figure 1).
1.7.1Serial Number
For purposes of uniquely identifying a particular instrument, there is a label on the back panel of each WaveDriver 200 instrument that indicates the model number and the serial number.  The serial number is also encoded with a machine-readable barcode on the same label (see Figure 1).
1.7.2Model Numbers
1.8Icons (Icônes)
Special icons are used to call attention to safety warnings and other useful information found in this document (see Table 2, Table 3, and Table 4).
1.9Safety Labels (Étiquettes de sécurité)
Specific safety warnings are found on labels attached to the instrument (see Figure 2).
1.10General Safety Warnings (Avertissements de sécurité généraux)
The following safety warnings pertain to general use of the instrument.  More specific safety warnings are found in later sections of this document which pertain to particular operations and procedures involving the instrument.
1.11Electrostatic Discharge Information
Potentiostat users must always be aware of the possibility of an ESD event and should employ good practices to minimize the chance of damaging the instrument.  Some examples of good ESD prevention practices include the following:
Self-ground your body before touching sensitive electronics or the electrodes.  Self-grounding may be done by touching a grounded metal surface such as a metal pipe.
Wear a conductive wrist-strap connected to a good earth ground to prevent a charge from building up on your body.
Wear a conductive foot/heel strap or conductive footwear in conjunction with standing on a grounded conductive floor mat.
Increase the relative humidity in the air to minimize static generation.
The WaveDriver 200 has been tested and found to be compliant with the European EMC product specific Standard EN 61326-1:2013 for immunity and emissions.  The immunity standard includes testing for ESD to IEC 61000-4-2:2008.
1.12Hazardous Material Information
Disclosure tables in both English and Mandarin are provided (see Table 5 and Table 6) which detail information pertaining to the list of hazardous substances classified under the Restriction of Hazardous Substances Directive (RoHS).
1.13Software License
2Product Specifications
2.1Instrument Description
2.2Software Description
Instrument Control. When started, AfterMath automatically detects all compatible instrumentation attached to the computer and provides complete control over each instrument.  AfterMath can simultaneously control multiple instruments, and multiple experiments may be queued on each individual instrument.  Even as new experiments are queued or running in the background, data acquired in previous experiments may be manipulated by the user.
Flexible Plotting. AfterMath has a powerful "drag-n-drop" feature that allows traces from one plot to be quickly and easily copied and moved to other plots.  Preparing an overlay plot from several voltammograms is straightforward.  AfterMath provides precise control over line sizes, point markers, colors, axis limits, axis labels, and tick marks.  One or more text boxes may be placed anywhere on a plot, and the text may be formatted with any combination of fonts, font sizes, or colors as desired.
Scientific Units. Unlike graphing software designed for business and marketing applications, AfterMath is designed with scientific data in mind.  Proper management of scientific units, metric prefixes, scientific notation, and significant figures are built into Aftermath.  For example, if an operation divides a potential measured in millivolts by a current measured in nanoamperes, then Aftermath properly provides the result as a resistance measured in megaohms.
Data Archiving. A unique and open XML-based file format allows data from several related experiments to be stored together in one single archive file.  Keeping related experiments together in an archive file eliminates the need to manage multiple individual data files on the hard drive.  The internal archive hierarchy can contain as many subfolders, reports, plots, notes, experimental parameters, and data sets as desired.
Tools and Transforms. Flexible tools can be placed on any graph to precisely measure quantities like peak height and peak area.  Multiple tools can be placed on a plot, and all such tools remain exactly where they are placed, even if the data archive is saved to a disk and reloaded at a later time.  Fundamental mathematical operations (addition, multiplication, integration, logarithm, etc.) can be applied to any trace on any plot.
2.3Instrument Specifications
The WaveDriver 200 instrument offers the following electrode control modes: potentiostatic (POT), galvanostatic (GAL), open circuit potential (OCP), and zero resistance ammeter (ZRA).  Electrochemical impedance spectroscopy (EIS) may be performed in either potentiostatic or galvanostatic modes.  Uncompensated resistance (Ru) measurement and compensation is available using both DC and AC techniques.
2.3.1WaveDriver 200 Bipotentiostat/Galvanostat with EIS Specifications
2.3.2EIS Accuracy Contour Plot
2.4Standard Electrochemical Methods
2.5System Components
The WaveDriver 200 bipotentiostat system, as shipped from the production facility, includes all parts, cables, and software necessary for its initial use (see Table 7).
2.6Front Panel
The front panel of the WaveDriver 200 has three LED indicators, the power switch, the cell cable port, and a logo indicating Pine Research as the manufacturer of the instrument (see Table 8).  The three LEDs indicate power, communications activity (USB), and overall instrument status.  Various colors and blink patterns are used by the LED indicators (see Table 9).
2.7Back Panel
The back panel of the WaveDriver 200 features several input and output connections to facilitate connection to other instruments and devices (see Figure 3 and Table 10 below).  Pinouts for the three control ports (labeled "A", "B", and "C" in the "CONTROL PORTS" box on the back panel – see Figure 3) are also provided (see Figure 4).  Control ports A and B are specifically designed to control an electrode rotator, while control port C is a non-specific digital control port.
2.8Dummy Cell Description
3System Installation
Setting up the WaveDriver 200 system in a laboratory consists of three basic steps: (1) physical installation, (2) software installation, and (3) system testing and cell cable calibration.  The entire process usually requires about sixty minutes.  The physical and software installation steps are described in this section (below), and the system testing and cell cable calibration procedures are described in the next section (see Section 4).
3.1Physical Installation
3.1.1Location
The instrument should be placed on a sturdy lab bench or table in such a way that there is unobstructed access to the instrument's front panel; this ensures space for the cell cable connection and allows the user to easily operate the power switch and see the LED lights.  There should also be at least two inches (50 mm) of clearance around the sides (left, right, and back) and above (top) the instrument.  Particular care should be given to selecting a clean and dry location.  The vent fans on the back panel must not be blocked so that adequate ventilation is available for cooling the circuitry inside the instrument.
During normal use, the instrument is connected to an electrochemical cell via a cell cable plugged into the front panel of the instrument.  Thus, it is important to ensure that the lab bench or table also has sufficient workspace for securely mounting the electrochemical cell and for routing the cell cable between the instrument and the electrochemical cell.
3.1.2Glovebox Installation
3.1.3Connecting the Power Supply to the Instrument
The power supply provides the DC power required by the instrument (24 VDC, 5.0 A) via a low voltage cable. One end of the low voltage cable is permanently connected to the power supply, and the other end is connected to the POWER INPUT port located on the back panel of the instrument (see Figure 6).
When connecting the low voltage power cable to the POWER INPUT port on the back panel, take note that the connector will only fit into the port using one particular orientation.  The side of the cable connector which is completely flat must be oriented to the right when plugging the connector into the port.
When properly installed, the low voltage power cable will securely latch into the POWER INPUT port.  When unplugging the low voltage power cable from the port, it is important to release this latch correctly.  Grip the connector firmly near the flat part of the connector.  Then, pull the connector straight out (do not twist the connector).
3.1.4Connecting the Power Supply to the AC Mains
3.2AfterMath Software Installation
3.2.1Step-by-Step Software Installation Instructions
3.2.2Permissions File Verification
3.3USB Cable Connection
3.4Installation Checklist
The next section of this guide will describe testing and calibrating a fully-installed WaveDriver 200.  Before proceeding, ensure the following installation steps have been completed:
The WaveDriver 200 instrument is located in a secure, dry location with adequate space
Electrical power is connected to the WaveDriver 200
AfterMath software is installed on the computer
The WaveDriver 200 instrument is connected to a computer via the USB cable
4System Testing
4.1Test Setup
4.2Single Channel (K1) DC Test
4.3Dual Channel (K1 and K2) DC Test
4.4Cell Cable Calibration
The electrical properties of the cell cable (resistance, capacitance, and inductance) can potentially interfere with electrochemical measurements.  The effect of these cable properties on experimental data from DC electrochemical techniques is typically negligible; however, for AC techniques (such as EIS) the impact of the cell cable must be taken into account.  Failure to properly calibrate and compensate for cell cable properties can lead to erroneous results, especially when making EIS measurements at high frequency.
4.5Open Lead Test
4.6Shorted Lead Test
4.7Simple EIS Test
5Cell Cable Connections
5.1Cell Cable Color Code
The front panel of the WaveDriver 200 has a large cell connection port containing several signal lines that may be connected to the various working, counter, and reference electrodes that may be present in an electrochemical cell.  It is important to understand that some of the signal lines are low impedance DRIVE lines while others are high impedance SENSE lines.  In general, the DRIVE lines are used to drive current through the electrochemical cell while the SENSE lines are used to carefully measure the potential at various electrodes.
5.2Experimental Configurations
With the proper cell cable configuration, several kinds of electrochemical systems can be connected to the WaveDriver 200.  The following discussion of cell cable configurations assumes prior familiarity with the concepts associated with each type of electrochemical cell.
The WaveDriver 200 Cell Cable has a D-Shell connector that fits the cell cable port located on the front panel of the instrument.  There are two thumbscrews on the D-Shell connector that tighten into the cell cable port to provide a secure connection (see Figure 6).
As the cell cable emerges from the D-Shell connector, a conductive mesh shield runs along most of the length of the cable.  This mesh shield is electrically-connected to the chassis of the instrument and provides additional protection from environmental noise and ESD events.
At the cell end of the cable, multiple signal lines emerge from the mesh sleeve and terminate in banana plugs.  All of these signal lines (except for the GRAY chassis line) are coaxial.  The outer (shield) portion of each coaxial line further protects sensitive signals from environmental noise.  Alligator clips (included) may optionally be installed on the banana plugs as needed.
5.2.1Two-Electrode Setups
Typical examples of two-electrode setups are solid-state experiments that probe electrochemical behavior across a single interface, experiments that involve ion-selective electrodes (where the open circuit potential is measured between an ion-selective electrode and a reference electrode), and rechargeable batteries consisting of an anode and cathode.  Simple experiments with common electronic components (resistors, capacitors, and inductors) also use a two-electrode arrangement.
5.2.2Three-Electrode Cells
In a traditional three-electrode cell, three different electrodes (working, counter, and reference) are placed in the same electrolyte solution.  During three-electrode experiments, charge flow (current) primarily occurs between the working electrode and the counter electrode while the potential of the working electrode is measured with respect to the reference electrode.  The WaveDriver 200 Cell Cable can be configured for three-electrode experiments by appropriate connection of the drive and sense lines.
5.2.3Rotating Disk and Rotating Cylinder Electrodes (RDE and RCE)
5.2.4Rotating Ring-Disk Electrodes (RRDE)
A rotating ring-disk electrode (RRDE) cell contains a total of four electrodes – two working electrodes (disk and ring), one counter electrode, and one reference electrode.  During an RRDE experiment, the WaveDriver 200 operates as a bipotentiostat, measuring the currents at the disk and ring electrodes (charge flows between the ring, the disk, and the counter electrode) while simultaneously measuring the potentials of the disk and ring electrodes with respect to the single reference electrode.
5.2.5Rotation Rate Control
Many electrode rotators can accept rotation rate control signals from a potentiostat.  The WaveDriver 200 instrument provides both a digital "on/off" signal and an analog rotation rate signal that can be used to control the motor on an electrode rotator.  These signals output from a connector on the back panel of the WaveDriver 200 (see Table 10).  Special cables are available from Pine Research that may be used to connect these signals to various electrode rotator models.
5.2.6Compact Voltammetry Cell Cable Connections
More details on connecting a WaveDriver 200 to the Pine Research compact voltammetry cell will be available at a later date.