The theme of the meeting is Chemistry's Impact on the Global Economy.  As electrochemists, we often view the currency of the planet as energy.  Solutions to the woes of energy extraction and storage often arise from electrochemical science.  At Pine Research, we provide modern researchers with high-quality, high-value, research grade instrumentation and accessories for many areas of electrochemistry.  We truly value participating at the ACS conferences, because it is abundantly clear that collaboration across disciplines gives rise to new research domains and supports developing previously unknown technologies.  Oh, the ducks cannot hardly contain their excitement either as we launch our new Dr. Reducks video miniseries, click below to check out episode 1:
At Pine Research, one of our goals is to support electrochemical education, primarily at the undergraduate level.  Learning to balance a redox reaction and setup an electrolytic cell is simply not enough to prepare the students of today for electrochemical science leadership tomorrow.  For this reason, we have launched EChem in a Box, a tool designed to lower the barrier to incorporating experimental electrochemistry into your curriculum.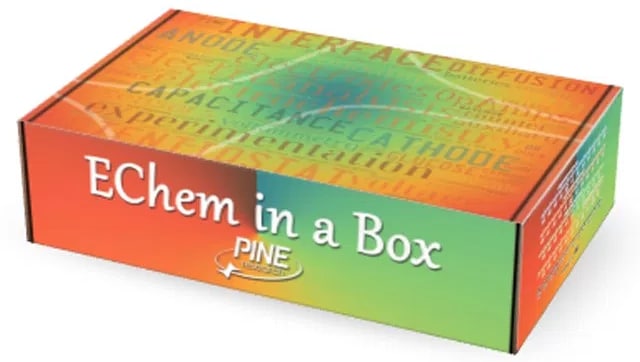 To introduce your students to modern electroanalytical chemistry in an easy and inexpensive way, you need EChem in a Box!
Visit Pine Research at Booth #933
Pine Research will participate in the Exposition.  We will be there Sunday, 20 – 22 August, in Hall A/B of the Walter E. Washington Convention Center, looking forward to seeing you!  We will have EChem in a Box at the booth and would enjoy learning from you while we show you the product.