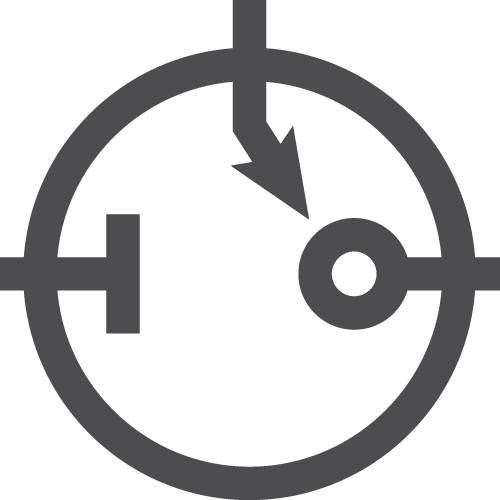 General Electrochemistry
Back to General Electrochemistry
Back to Applications
Back to Knowledgebase Home
Non-Aqueous Reference Electrode Overview
Last Updated: 7/26/23 by Alex Peroff
Download as PDF
1Introduction
2Reference Electrode Stability
A good and dependable reference electrode provides a stable potential and is not prone to environmental factors. Ideal reference electrodes have the following characteristics:
A reversible reference redox pair (fast electron transfer rate)
Good contact between the redox pair
A stable liquid junction potential that is unaffected by temperature or local chemical composition around the frit
3Modification for Non-Aqueous Reference Electrodes
When the stable Ag/AgCl reference electrode is used for non-aqueous systems, the electrolyte inside the Ag/AgCl reference electrode compartment (saturated KCl in water or a polar organic solvent) is often different than the main electrolyte (a salt in non-aqueous solvent).  Since the reference electrode is placed in close proximity to the working electrode to reduce Ohmic drop, any leakage or mixing of the two electrolytes causes an unwanted response at the working electrode.  Therefore, to avoid contamination of the main electrolyte by the reference electrolyte, a frit is used; frits slow down electrolyte mixing times.  Even with the use of a frit, reference electrodes used for non-aqueous systems encounter the following problems:
Contamination of the external electrolyte with water, the filling solution solvent; despite using a frit, it is still possible for internal reference electrode filling solution to diffuse to the external electrolyte solution
Frit pore plugging. Due to the insolubility of KCl in organic solvents, plugged pores are a common reference electrode problem. The use of a reference electrode with plugged pores will often cause potentiostat issues.  For example, plugged pores allow external electromagnetic fields to cause interference, resulting in noisy data. In other words, the impedance (across the frit interface) of the reference electrode increases when pores are plugged. In extreme cases, a completely blocked reference electrode will result in the loss of potentiostat control because it loses its reference point.
Reference electrode potential drift due to the liquid junction potential across the frit interface.
To alleviate the effects of these common problems, several methods have been proposed, each of which has its own shortcomings (see Table 1).
4Non-Aqueous Reference Electrode Kits
A glass tube with a mounted frit
A silver wire
An air-tight way to mount the silver wire
Electrolyte solution
5Non-Aqueous Reference Electrode Study
5.1Open Circuit Potential Study
With an open circuit potential (OCP) test, the stability of one reference electrode can be measured against another reference electrode.  It is well-known that the Ag|AgCl|KCl (saturated)|frit reference electrode has a very stable redox potential in polar solvents like acetonitrile; that is, OCP does not vary with time.  To test the stability of the reference electrodes constructed in Table 2, the Ag|AgCl|KCl (saturated)|frit reference electrode will be considered a master electrode to which the other potentials can be referenced; thus, if any variation is seen in a test reference electrode OCP, it can be contributed solely to the instability within the test reference electrode.  It is interesting to note that if the solvent polarity is lowered, a high liquid junction potential drift will form at the aqueous/non-aqueous interface, rendering the Ag|AgCl|KCl (saturated)|frit reference electrode redox potential unstable; therefore, only reference electrodes that utilize acetonitrile for both the bulk electrolyte solvent and reference electrode solvent (A1, B1, and Pseudo1) can be compared to the stable Ag|AgCl|KCl (saturated)|frit reference electrode in this manner to determine their stability (see Table 2).
When OCP of reference electrodes A1, B1, and C1 are measured against the Ag|AgCl|KCl (saturated)|frit reference electrode, it is found that all three exhibit stable potentials with a drift rate of less than 0.3 mV/min (see Figure 3).  For the different frits tested herein (mini-ceramic, fine glass, or ceramic), there is no significant impact on the stability of the reference electrode.
5.2Cyclic Voltammetry Study
OCP tests operate under a key assumption: the potential of one of the reference electrodes does not drift.  Therefore, while it is possible to establish relative stability between two reference electrodes with an OCP test, it is not possible to tell if both electrodes are drifting at the same rate.  A cyclic voltammetry (CV) test using ferrocene compliments OCP tests. Ferrocene undergoes a reversible, one electron oxidation to form ferrocenium
When the bulk electrolyte solution is dichloromethane, the stability of the Ag|AgCl|KCl (saturated)|frit is greatly lowered due to the huge junction potential drift induced at the water/dichloromethane interface (see Figure 6). The drift rates of A2, B2, C2, and Pseudo2 are less than 0.2 mV/min, suggesting strong stability.
6Conclusion
While large drifts (1 mV/min) are certainly due to the instability of a reference electrode, the origin of small drifts (less than 0.2 mV/min) observed in both acetonitrile and dichloromethane is not clear.  It cannot be excluded that ferrocene redox chemistry undergoes subtle changes as repetitive CV scans are performed.  In other words, the drift could be due to a shift in the oxidation potential caused by changes in surface electrochemistry or the surface state of the electrode.  In addition, the oxidation product ferrocenium is less stable in organic solvent; a thin film of ferrocenium side reaction products can block the electrode surface, causing changes to the peak position.
7References