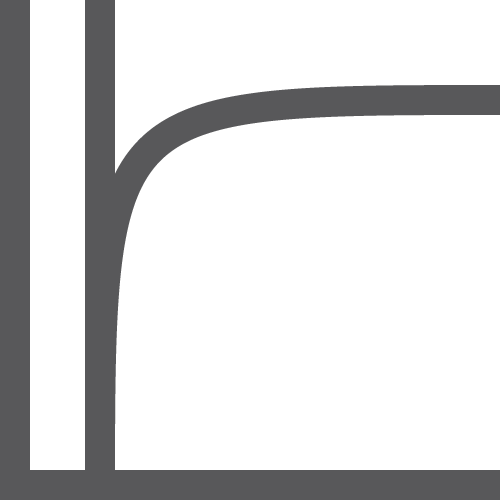 Galvanostatic Methods
Back to Methods and Techniques
Back to Software
Back to Knowledgebase Home
Chronopotentiometry (CP)
Last Updated: 10/12/21 by Alex Peroff
1Technique Overview
Typically, current is held constant between working and counter electrodes while potential is measured at the working electrode, relative to the reference electrode.  Redox-active species diffuse to the working electrode surface to balance the applied current, until the diffusion-limited concentration of redox species reaches zero at the electrode surface, at which time potential changes to the redox potential of the next species, if present, in solution (which could be solvent).  CP is also commonly used during battery charge and discharge experiments.
2Fundamental Equations
Consider the general reaction
For rapid electrode kinetics, the time-based Nernstian equation is
3Experimental Setup in AfterMath
Doing so creates an entry within the archive, called CP Parameters. In the right pane of the AfterMath application, several tabs will be shown (see Figure 2).
As with most Aftermath methods, the experiment sequence is
Unlike most experiments, the Induction and Relaxation Periods are on the Basic Tab.  The parameters for a CP experiment are fairly simple compared to other methods in AfterMath.
3.1Basic Tab
After the induction period, the current applied to the working electrode is stepped to the specified value for the duration of the experiment, which is called the electrolysis period.  The galvanostatic circuit of the instrument maintains constant applied current while simultaneously measuring the potential at the working electrode relative to the reference electrode.  During the electrolysis period, potential and current at the working electrode are recorded at regular intervals as specified on the Basic tab.
A plot of the typical experiment sequence, containing labels of the fields on the Basic tab, helps to illustrate the sequence of events in a CP experiment (see Table 1 and Figure 4).
3.2Advanced Tab
The CP Advanced tab contains two groups for iR Compensation and for Experiment End Trigger (see Figure 5).
3.3Ranges, Filters, and Post Experiment Conditions Tab
4Sample Data
5Applications from Literature
6References