AfterMath is sold in a variety of different configurations modules, each with a different Pine part number. Each module is designed to work with a particular instrument (or group of instruments) offered by Pine Research Instrumentation. A complete list of these modules is provided below.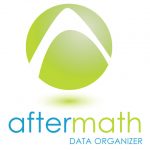 AfterMath Modules for the WaveNow and WaveNano Potentiostats
Depending upon the capabilities of a given instrument (WaveNow vs WaveNano Potentiostats), each module offers a different set of experimental techniques. Click on the links in the table below to see which experiments are supported by a particular module.
AfterMath Modules for Pine AFCBP1 Bipotentiostat