About Us
Pine Research Instrumentation, Inc. specializes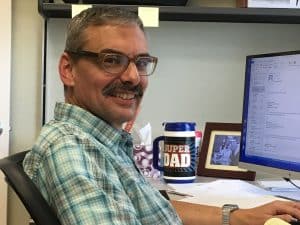 in electrochemical research instrumentation.  Our suite of products is comprehensive including rotators, potentiostats, electrodes, and a plethora of standard and custom glassware.
Our instrumentation is manufactured in the United States by sister company, Pine Electronics, Inc. in Grove City, Pennsylvania.   Keeping the manufacturing within the Pine family provides for greater quality control and Pine's world-class standards.  The Pine companies collectively employ more than 100 employees.  A perfect business size, they are large enough to satisfy customer needs yet small enough to provide extraordinary customer service.   Learn more about the Pine Companies and Brands in this Pine Companies Summary.
We love what we do and are passionate about the work of our customers.  Our team of chemists, engineers, and product specialists are happy to assist with questions and solutions for your research needs.  We look forward to hearing from you.