This article is part of the Pine WaveNow USB Potentiostat User's Guide
The WaveNow USB Potentiostat is connected to an external electrochemical cell through a 15-pin cell port located on the side of the instrument. This port is a female HD-15 connector and has the same appearance as a VGA video connector on a personal computer.


Pine offers several products designed to mate with the cell port on the WaveNow USB Potentiostat:
WaveNow/WaveNano Shielded Cell Cable Kit (part number

AKCABLE5

)

WaveNow/WaveNano Student Cell Cable for use with the Student Voltammetry Cell (part number RRTPE04)

Universal Dummy Cell for troubleshooting the potentiostat (part number AB01DUM1)

WaveNow Universal Cell Cable Kit (part number

AKCABLE3

) (discontinued)
Note that some of the items listed above are sold separately.
Those users wishing to build their own cell cable for use with the WaveNow potentiostat should consult the pinout information listed in the table below. The color codes in the table refer to the standard Pine color code for electrochemical cell connections.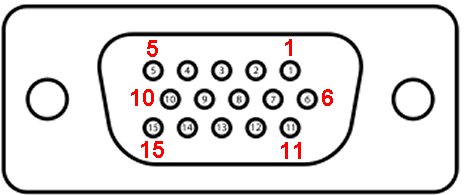 Pin
1
2
3
4
5
6
7
8
9
10
11
12
1
13
14
15
Description
reference electrode
(shield for the reference signal)
working electrode sense
(shield for the sense signal)
working electrode
counter electrode
(used for calibration)
(used for calibration)
reserved
(working electrode signal shield)
analog ground
analog ground
(used for calibration
analog ground
analog ground
Color Code
white

orange

red
green




black
black

black
black