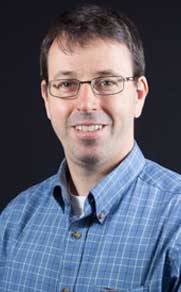 Dr. Gregory S. McCarty will continue his research efforts of expanding the applications of electrochemistry in biomedical research at Pine Research Instrumentation. 
Greg received his B.S. degree in engineering science and the M.S. degree in mechanical engineering from The Pennsylvania State University, University Park, PA, USA, and the Ph.D. degree in chemistry from The Pennsylvania State University in 2001. He was a Research Assistant Professor with the Pennsylvania State Nanofabrication Facility and the Department of Engineering Science and Mechanics from 2001 to 2005. In 2005, he accepted a position as an Assistant Professor of Biomedical Engineering with North Carolina State University, Raleigh, NC, USA, and the University of North Carolina, Chapel Hill, NC, USA. His research interests include nanofabrication, biomedical sensors, technologies to aid neuroscience researchers, and wireless and low-power sensor nodes.
His recent research has focused on creating electroanalytical techniques for monitoring biochemical signaling to improve understanding of brain function and dysfunction.
In 2015, Dr. McCarty moved to Pine Research Instrumentation to continue his efforts to advance the utilization of electroanalytical techniques in biomedical research.
Read More